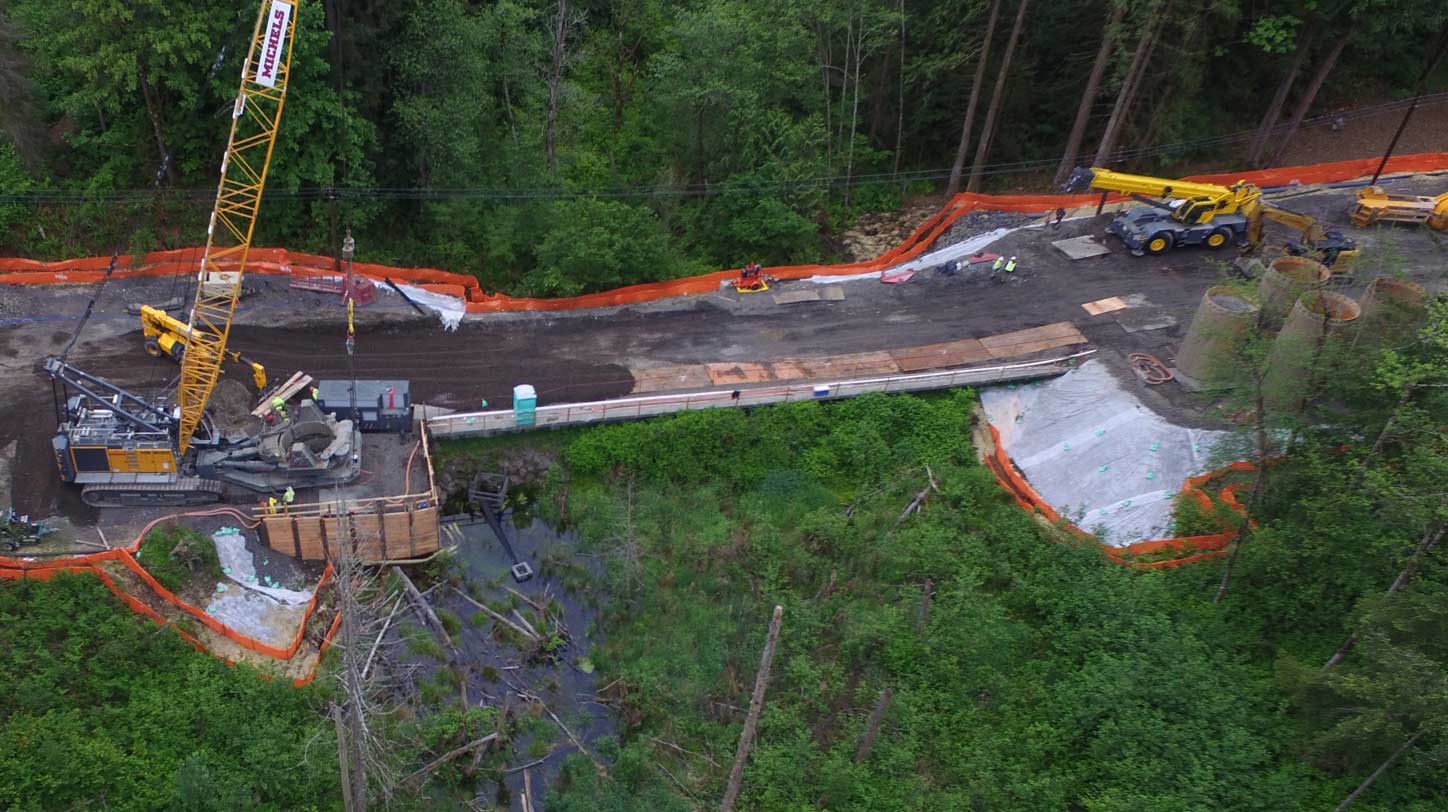 The Issaquah-Fall City Road project delay is a case study on trust
As residents of the Sunny Hills neighborhood, my wife and I were frequent users of Issaquah-Fall City Road (IFCR) to get off the Plateau. Before the pandemic, she would drive to Eastridge Church to take the Amazon shuttle into the office and I would drive myself to my office on Mercer Island. We had to pay close attention to the time we left so we would not be stuck in gridlock (especially when school was in session) on our way to work. The drive home had the same problem, long backups until we got reached Klahanie Drive SE.
While I knew the IFCR closure would be an inconvenience, the benefits once the project was complete would be huge. We are all capable of putting up with temporary inconvenience when we understand the reasons. Plus, this project wasn't going to last that long, right? 8 months! I always thought that was quite short, but I had no reason not to trust what they were saying, so I did. And I was also really excited that one of the benefits of the project was a new a round-a-bout added at SE 32nd St and 256th Ave as that intersection was a huge safety problem.
I have been attempting to track down exact dates, and according to one of the project updates the closure was estimated to start in April, which sounds right. In October they were still anticipating the project was "on schedule". Three weeks later they bumped the time back a month, road closed until end of January. Mid-December they anticipated a partial opening at the end of January. Three weeks later partial opening was cancelled and an updated timeline was provided:
Upon reviewing the contractor's updated and current schedule, and the status of utility relocations, the bridge and roadway are now scheduled to be opened to traffic on May 1, 2021.
At the council meeting on February 3, 2021 the new Public Works Director Jeff Elekes gave an update on the project to council. Mayor Moran asked a very apt question (you can listen to it and the response here). Elekes said the contractor identified 8-9 months until partial opening, with final paving happening in spring or summer, but said that the utilities conflicts "at the very beginning of the project that caused massive reshuffling and redoing of the work that contributed to significant delay, had that not been the case it is our belief that we would have been really close to a partial opening during the month of January."
Assuming he did not misspeak, this is unacceptable to me. Residents should have been informed of the likely possibility of a major delay shortly after the project started. Considering the decrease in traffic and travel from the pandemic, I am sure we would have all been annoyed but would have handled it well enough, perhaps asking for more mitigation for Klahanie residents.
I have outlined a funding plan to start investing in our infrastructure, but I cannot, in good conscience, recommend increasing your taxes to pay for road projects if we can't trust what our city is telling us. I am not looking to blame any single person. Elekes was hired in August 2020, after the project began, and the City Manager was first brought in on an interim basis in February 2020 — they both had a lot to catch up on, not to mention a pandemic to manage. But, we need a culture in City Hall that allows people to pull the "andon cord" because failure to do so will erode trust, and build anger and resentment which will stall progress.
City Hall must under-promise, over-deliver, and over-communicate. The reason people are upset is because they over-promised, under-delivered, and under-communicated.
I am encouraged that both the City Manager and Public Works Director have recognized the failure as a serious issue and took responsibility in the council meeting last night. It's often too easy to find excuses rather than own up and put in the work to not make the same mistake again. This is how trust can be rebuilt.
As your councilmember, I will work to foster an environment where pro-active communication from staff, especially when the news is bad, is encouraged and even rewarded.